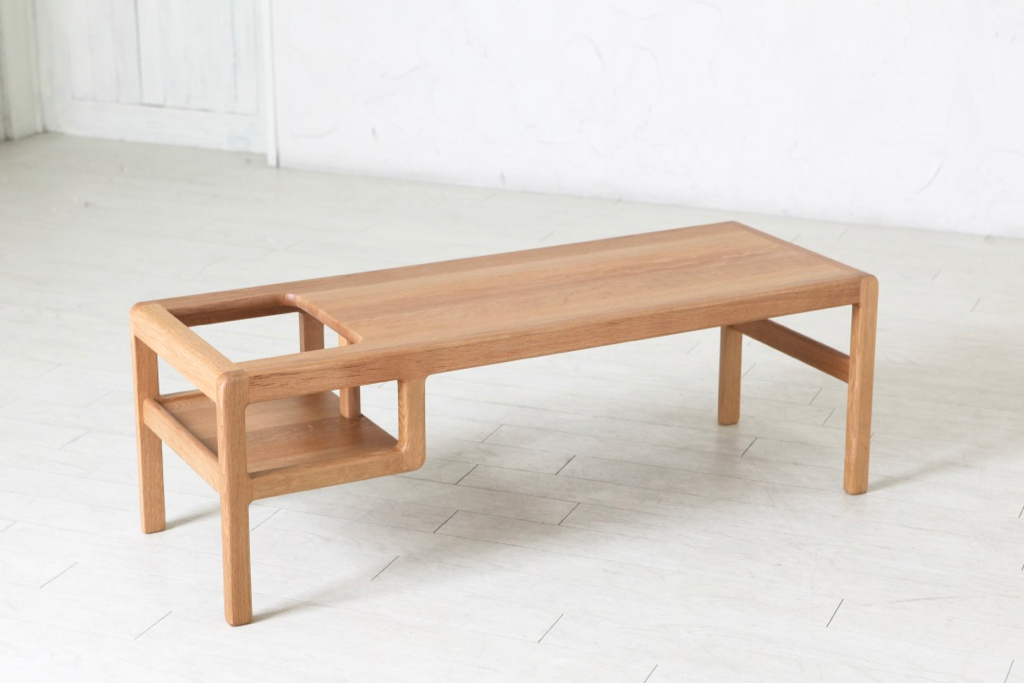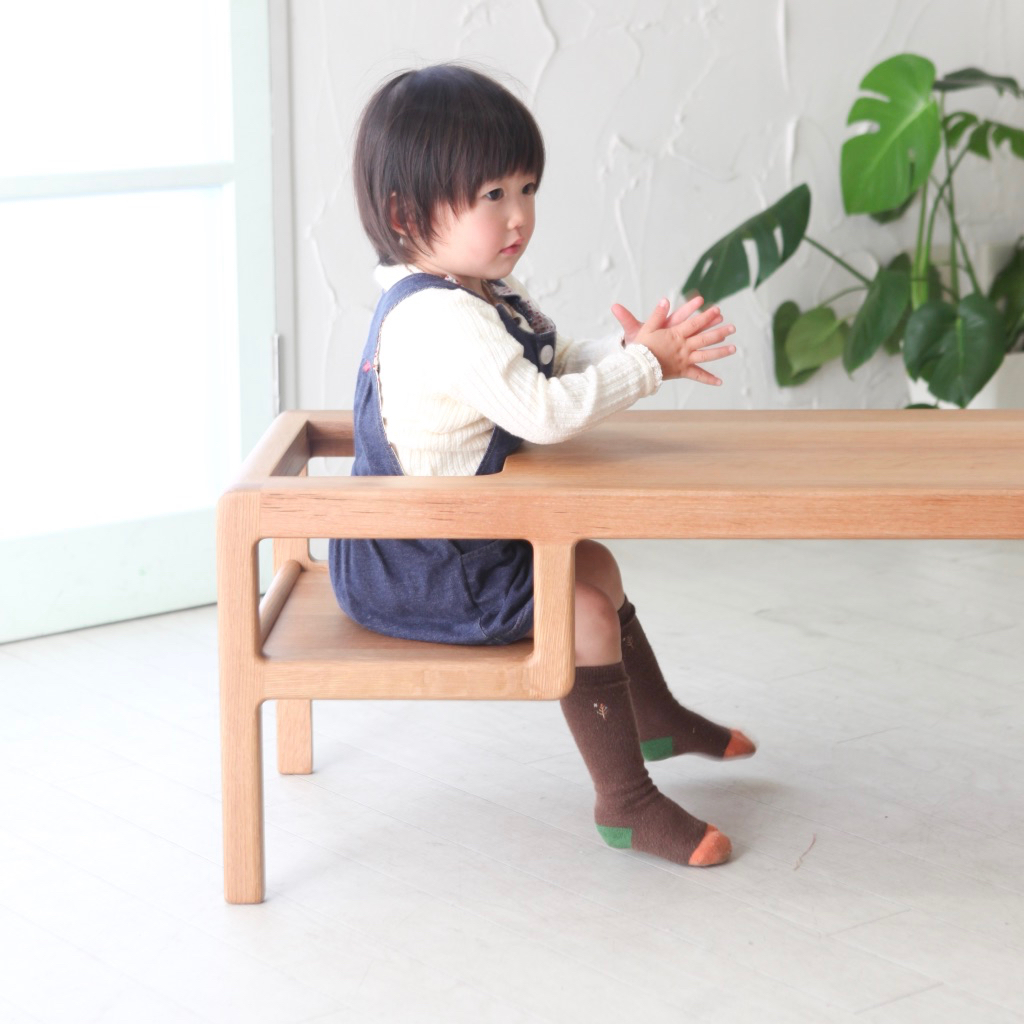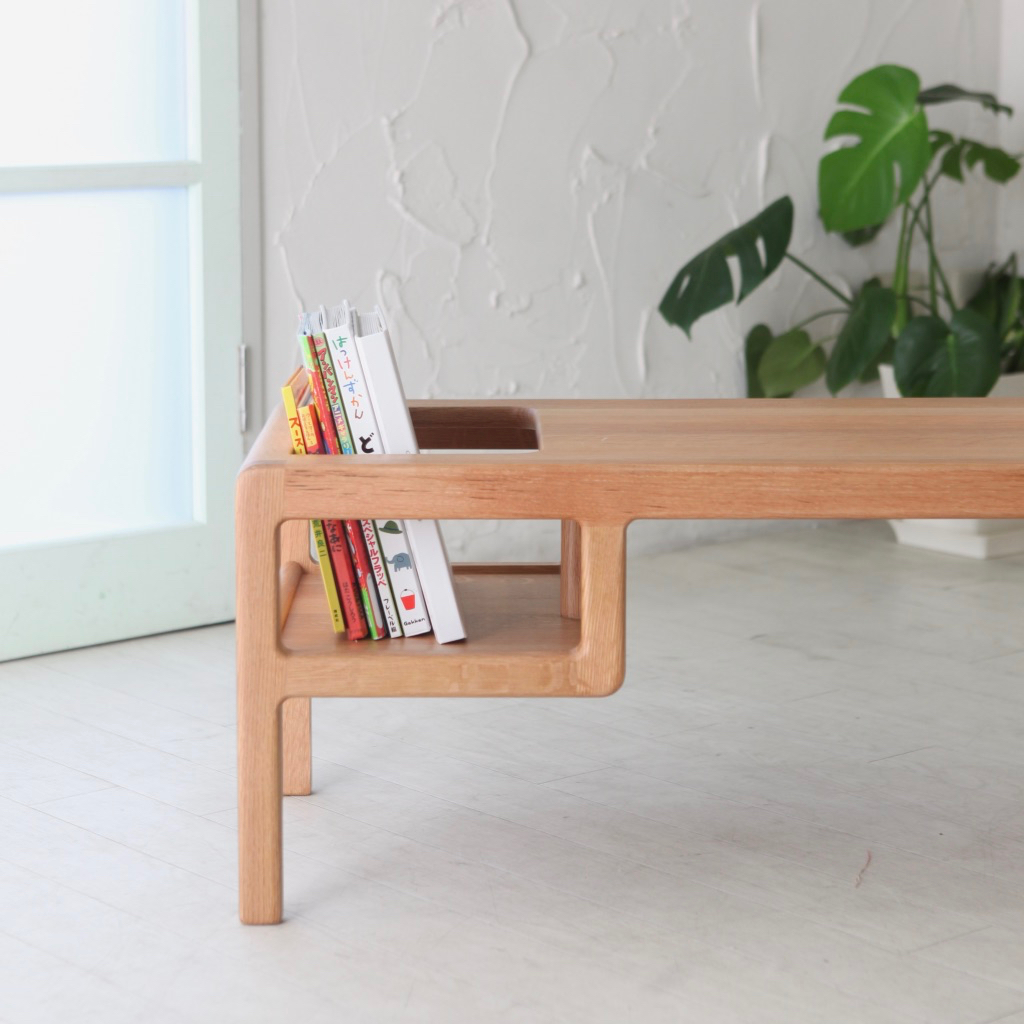 こどもが入って座れるテーブル
1歳-2歳くらいまでのお子さんを座らせて、ママと一緒にごはんやお絵描き、もう少し大きくなったら絵本や画用紙を立ててポケットに色鉛筆等を差してこども用机として使えます。
その後はお母さんの文机やリビングのセンターテーブルに使えます。
素材 ナラ
サイズ w1,100×d400×h370 sh210
制作年 2008.11
製造終了
A table in which a baby can enter and sit on.
he table is used for one to two years old baby and his/her parent to play with or to have lunch together.
After grown up it is designed to be converted to be a desk for the child. He/she can place picture books and drawing papers in a box which used to be a seat for him/her. And then it is used by his/her parent as a writing desk or a center table in a living room.
materials: Japanese Beech
size: w1,100×d400×h370 sh210mm
discontinued