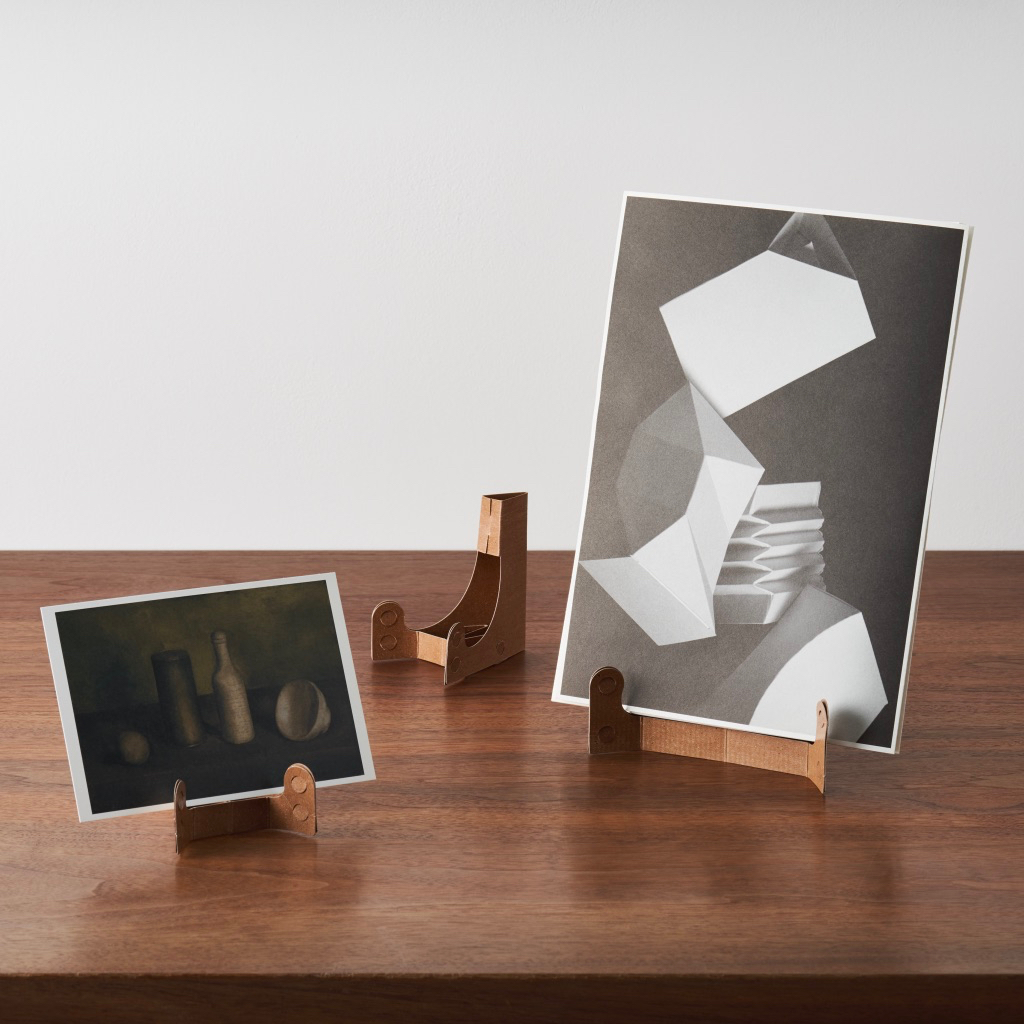 使えば使うほどに味がでる、極厚のワックスペーパーでできたスタンド。
書籍や名刺、スマートフォンやタブレットなどを立たせておくのに便利
です。折りたたむことができるので、出先でも使用することができます。
A stand made with extra thick wax paper that gains
character with use. Great for displaying books, business
cards, smartphones or tablets. Foldable for easy carrying.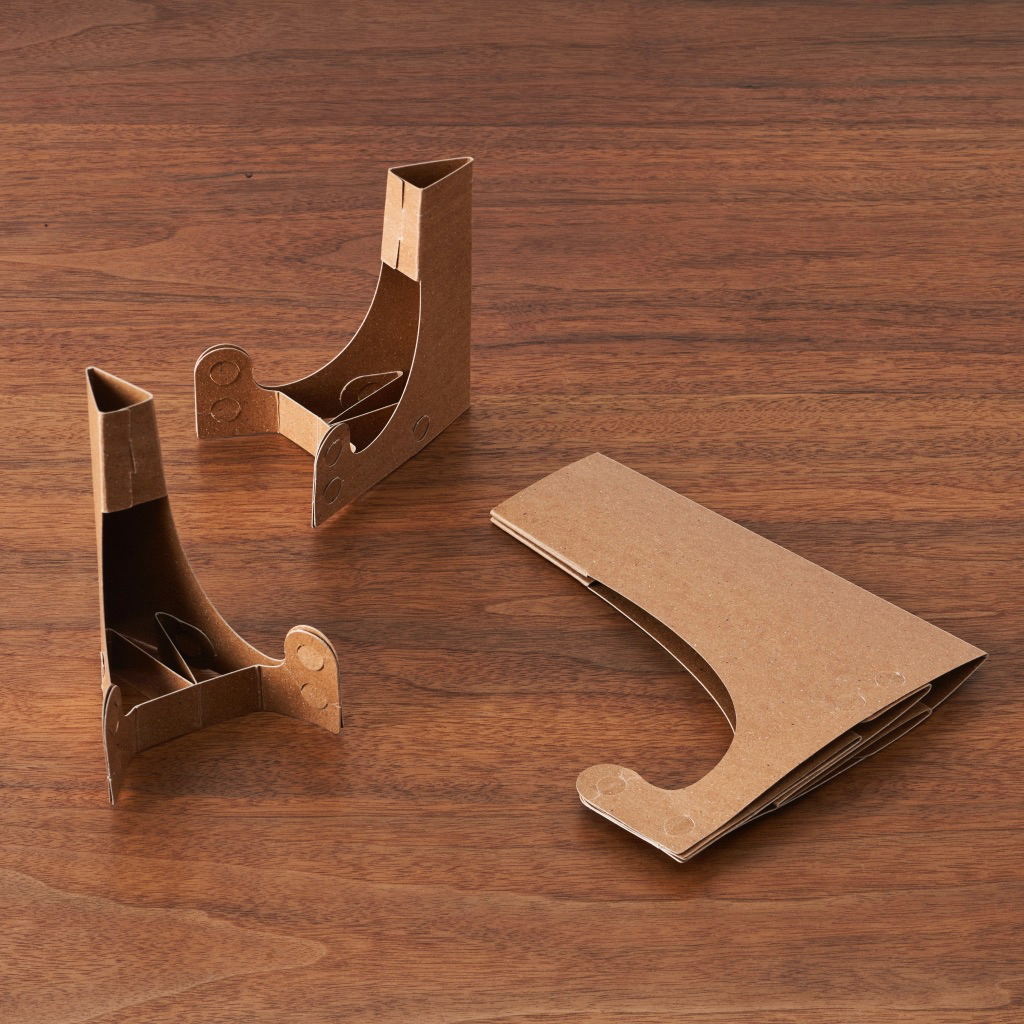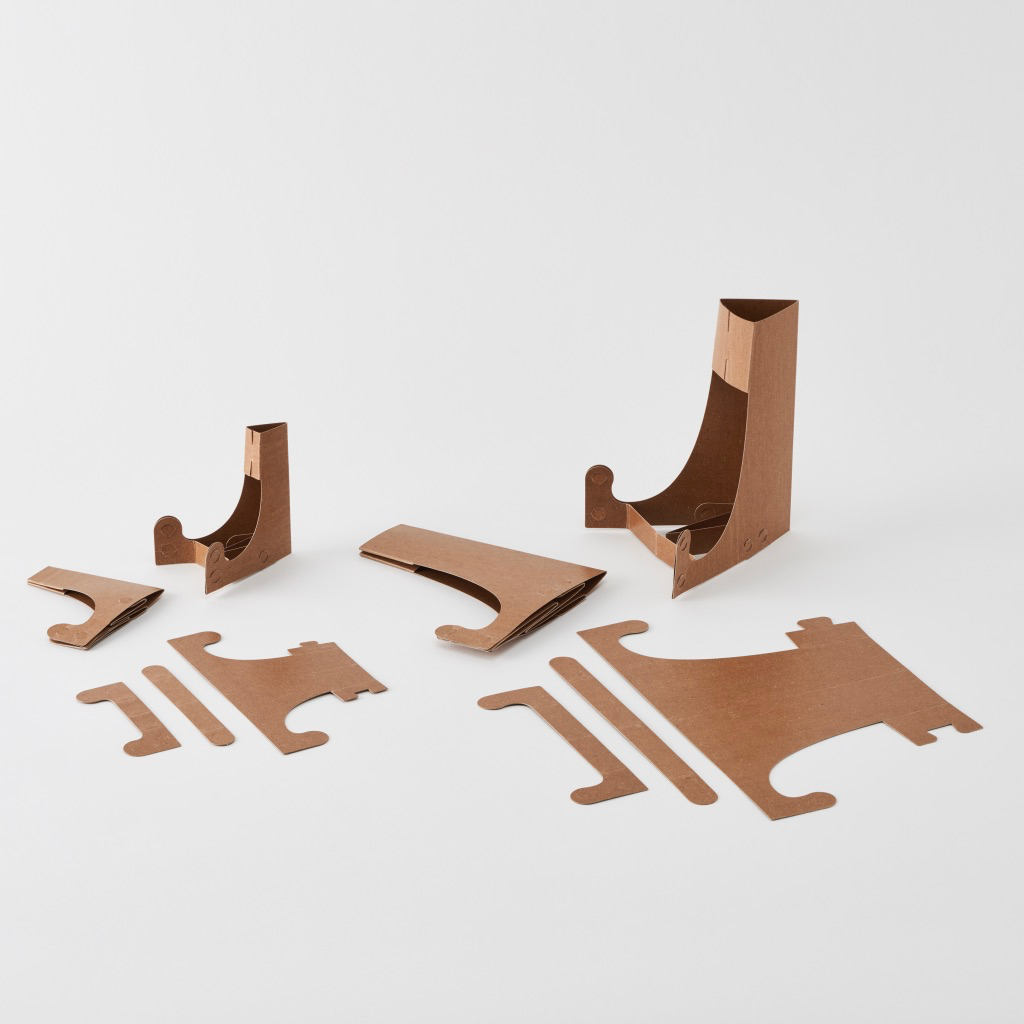 サイズ: 小(組立時) 85×84×奥行き55mm
大(組立時) 105×154×奥行き120mm
カラー: ブラウン
数 量: 小2個、大1個
Size: Assembled size (S): 85 x 84 x 55 mm deep
Assembled size (L): 105 x 154 x 120 mm deep
Color: brown
Quantity: S 2 pcs / L 1 pc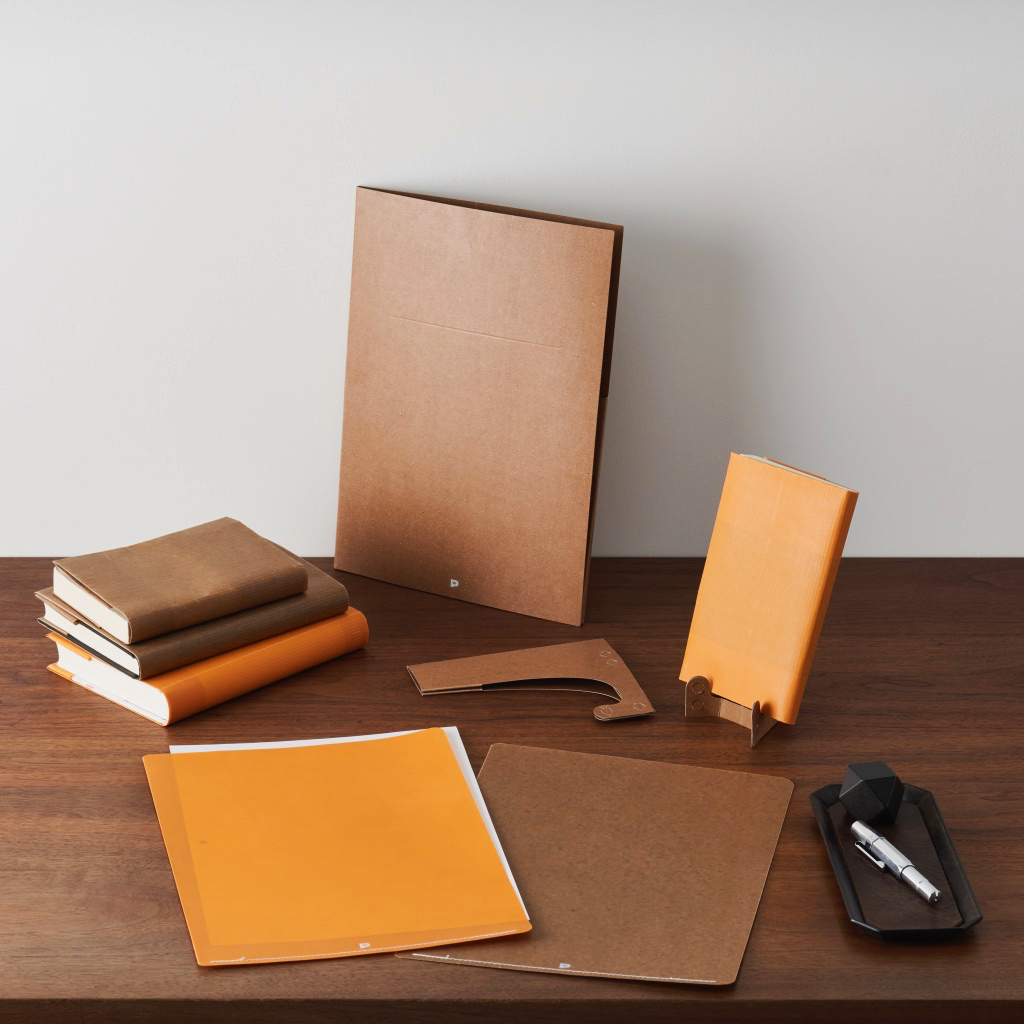 Wax Paper Products はロウ引き加工した紙を用いた、
かみの工作所のプロダクトシリーズです。
独特の透けや質感を経年変化と共にお楽しみください。
Wax Paper Products are a series of wax coated paper
products from KAMI NO KOUSAKUJO.
Enjoy the unique translucence and feel, along with the
changing look of wax paper products over time.
メーカー/かみの工作所
2018.02