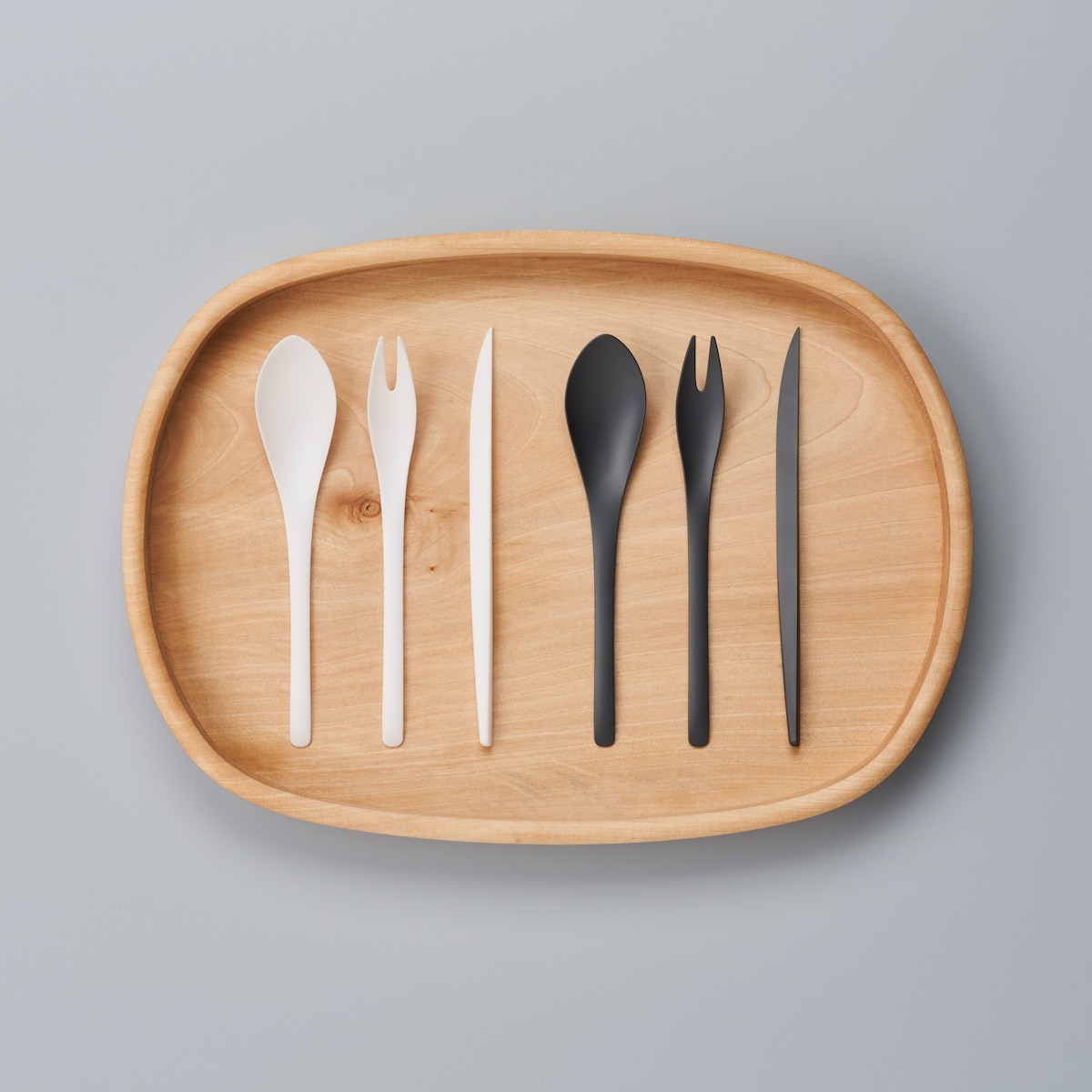 KIYO
デザートスプーン Dessert Spoon
デザートフォーク Dessert Fork
菓子切り Dessert Knife
Simply made of Zirconia
オールジルコニア製のカトラリーシリーズです。ジルコニアの石を思わせるマットな質感は食卓に悠久の豊かさをもたらします。
KIYOデザートカトラリーは和菓子を食べやすいように形作られました。
和菓子のカトラリーといえば漆や木の匙やヒメフォークが一般的でしたが、厚ぼったい匙やお菓子をすくいづらいヒメフォークは、どうしても使いづらさがありました。
KIYOデザートカトラリーは最薄部が0.8mmになっており、食べづらい和菓子もすくいやすく口当たりもなめらかです。
石を思わせるジルコニアの佇まいは和の設えにも似合い違和感がありません。
KIYO Dessert Cutlery
KIYO is a collection of dessert utensils made entirely of zirconia.  This series was designed to enhance enjoyment of delicate dishes such as traditional Japanese sweets.
Thick wooden spoons or cocktail forks are not ideal for full appreciation of the delicate presentation of these exquisite treats.  Conversely, KIYO is made to be precisely 0.8 mm at its thinnest, preserving the presentation of any elegant dish.  Additionally, zirconia provides a pleasant texture in the mouth without imparting a metallic taste.
The matte texture of the zirconia is evocative of stone, bringing elegance and richness to the dining table.  It also fits a traditional Japanese setting perfectly.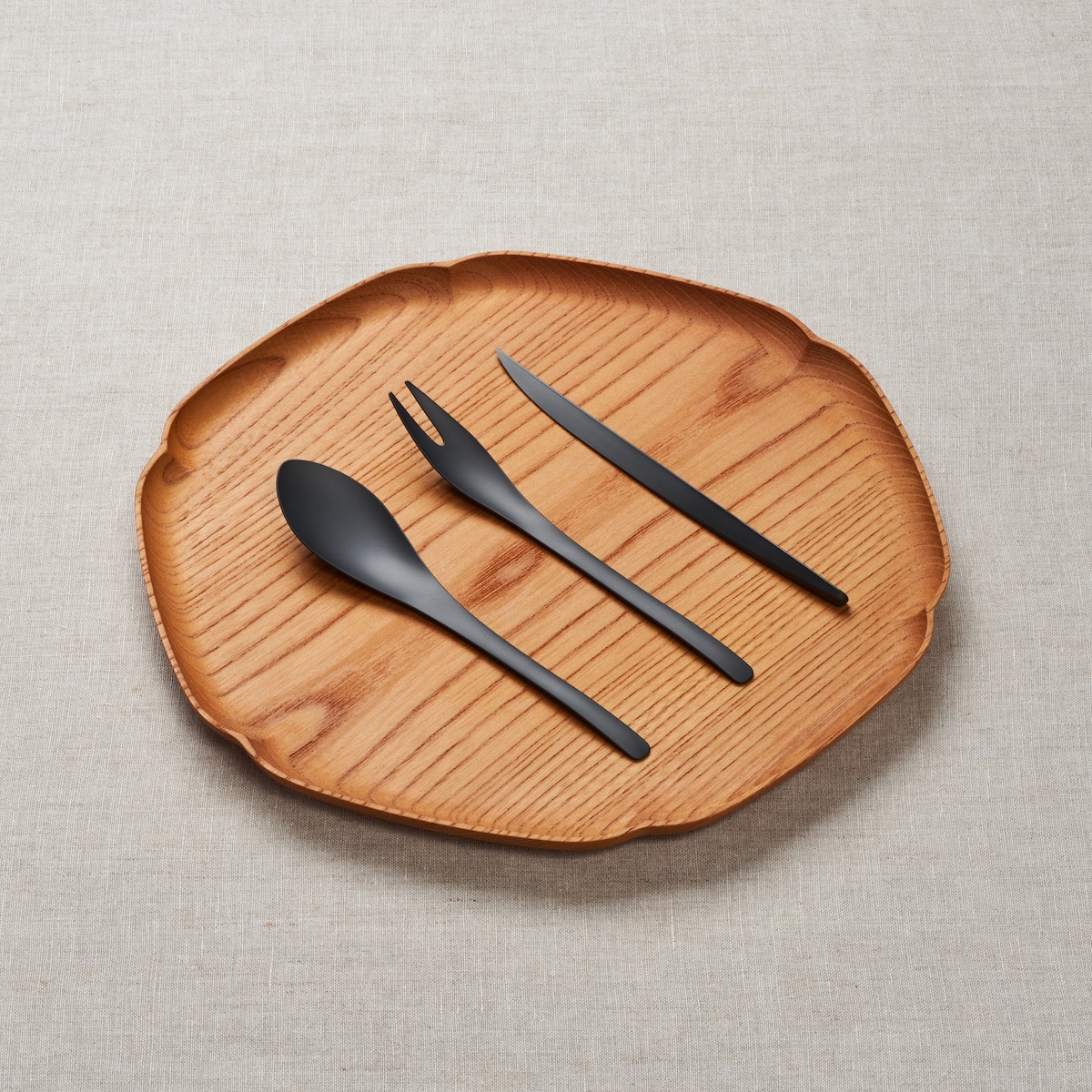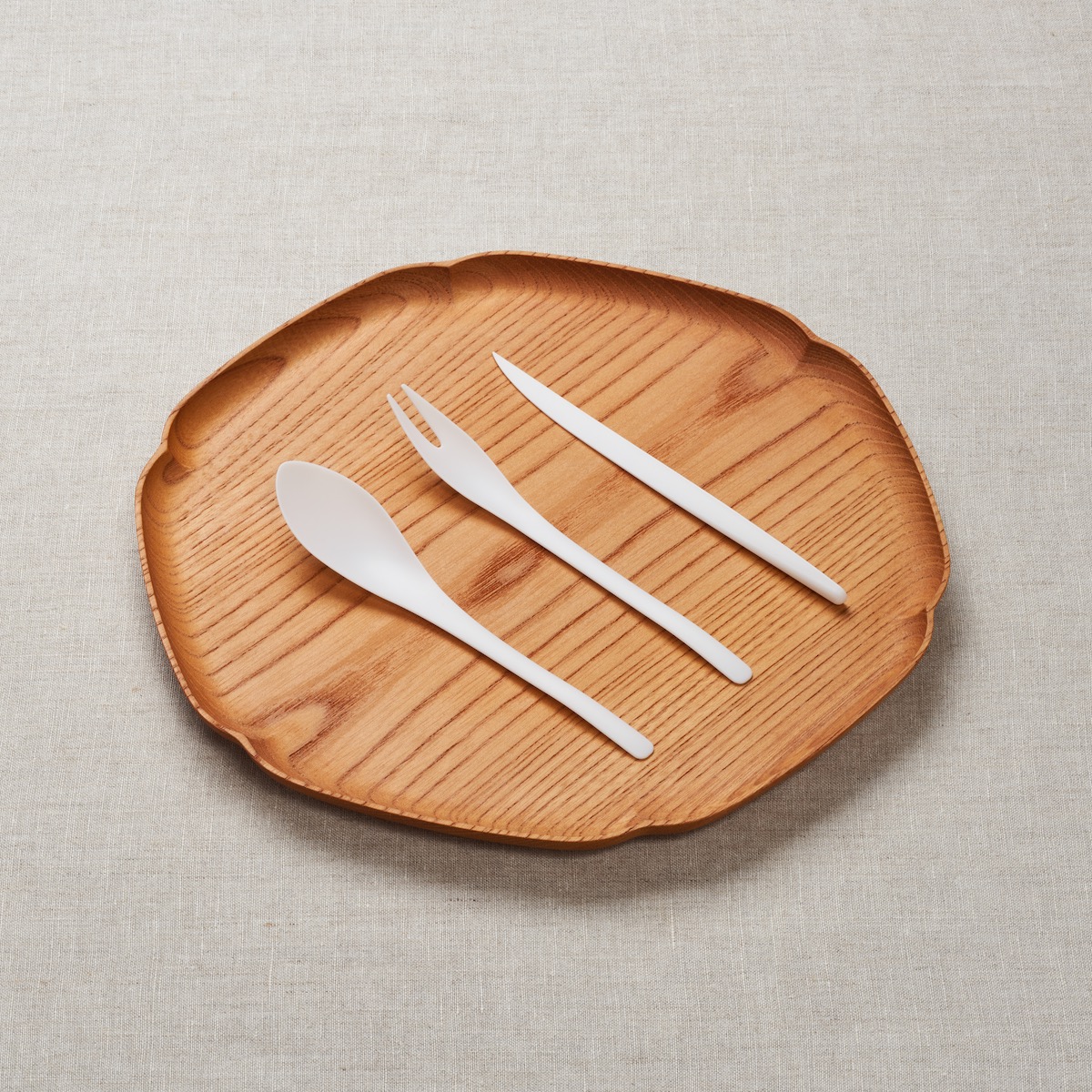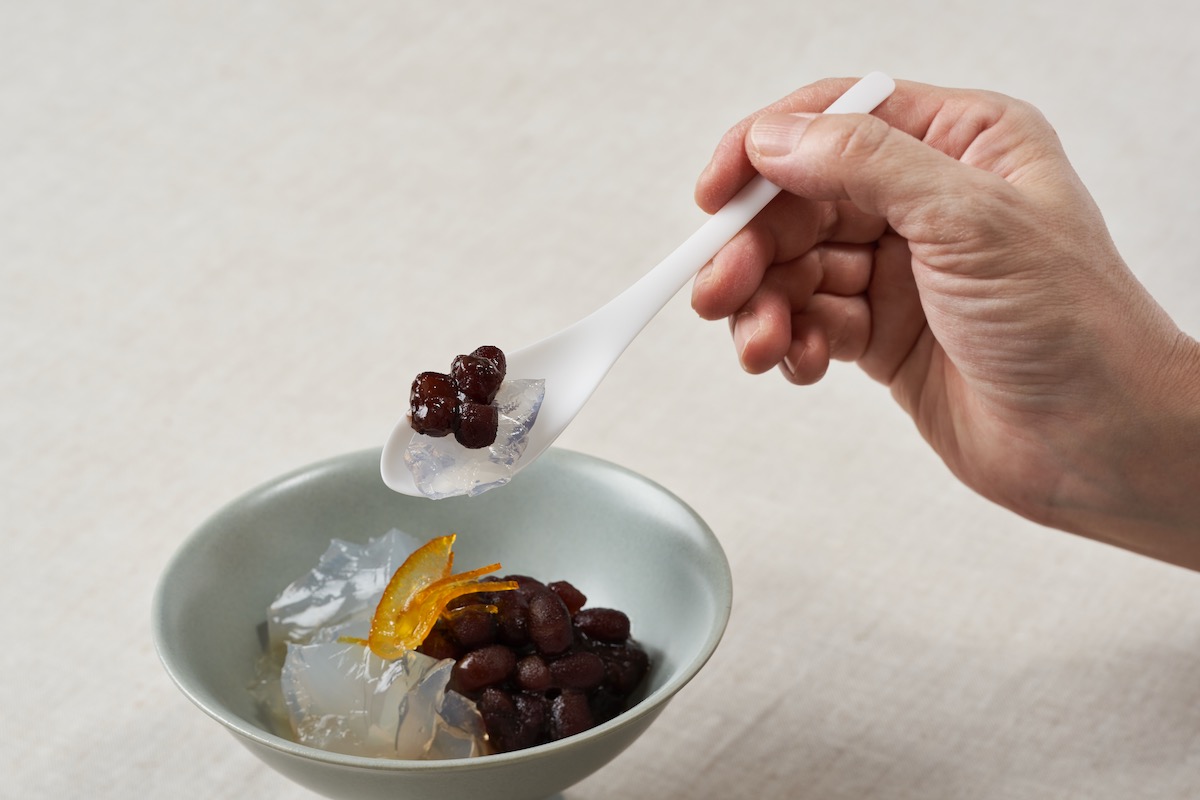 KIYOデザートスプーン
和の設えにも似合う佇まいをもった、小さなレンゲのようなジルコニアのスプーンです。
寒天やわらび餅のようなすくいづらいお菓子もするりとすくえます。
KIYO Dessert Spoon
This dessert utensil made of pure zirconia resembles a small soup spoon and perfectly suits a traditional Japanese setting.
It is ideally used with sweets such as kanten and warabi-mochi which are usually difficult to scoop with a regular spoon.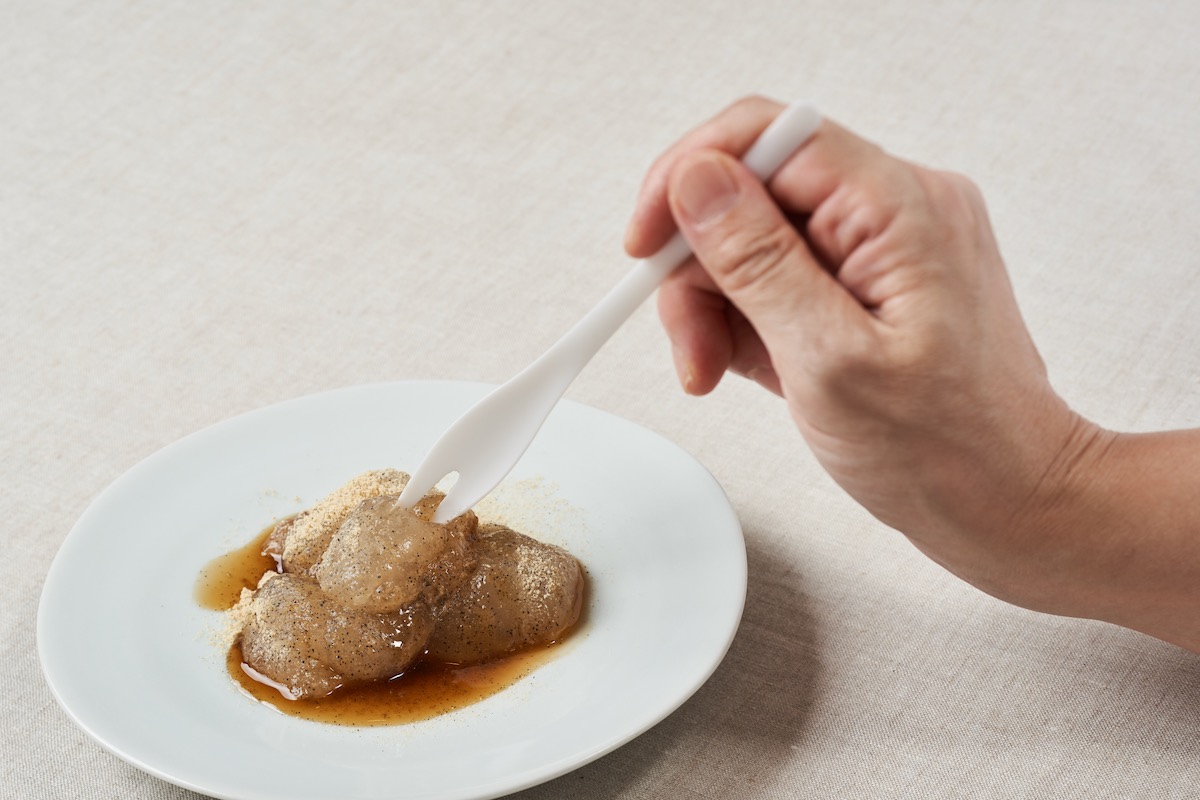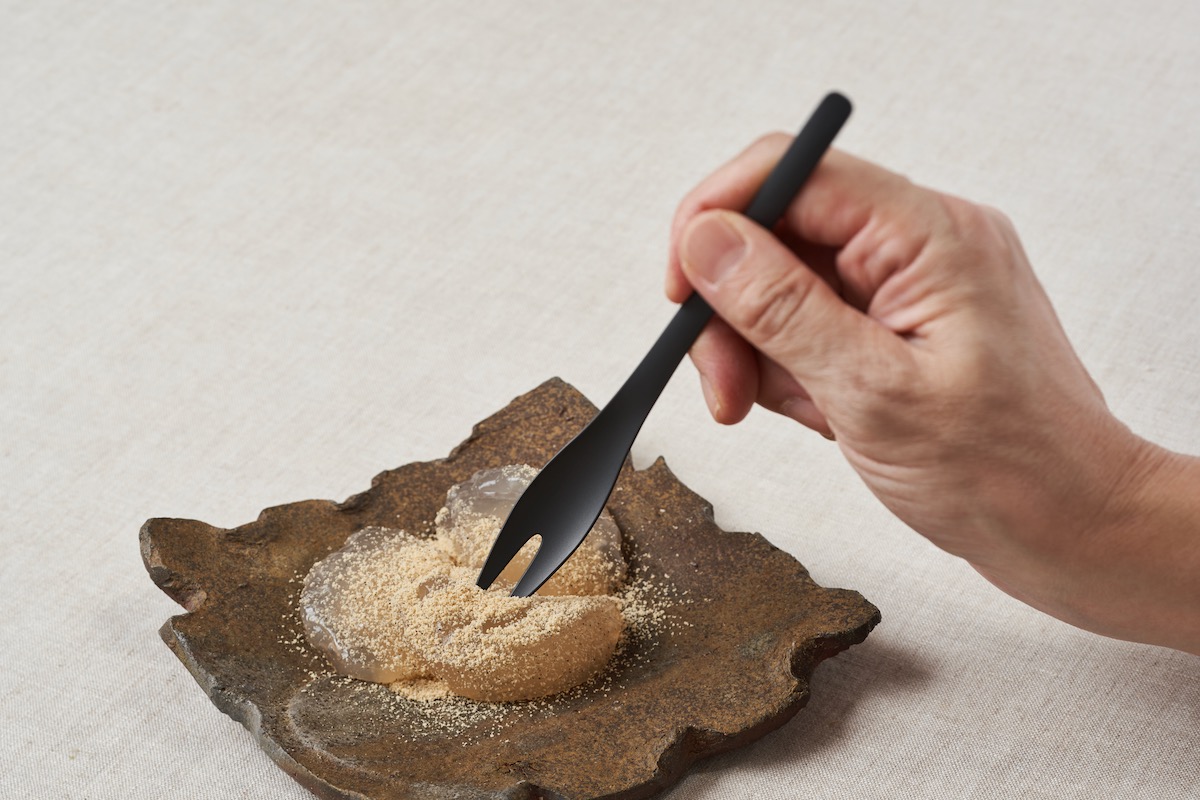 KIYOデザートフォーク
和の設えにも似合う佇まいをもった、先割れスプーンのようにすくいやすい皿部のある二本歯のジルコニアのフォークです。
お菓子にかかっているきな粉や餡などもお菓子と共にすくいやすいよう形作られています。
KIYO Dessert Fork
This is a two-pronged fork made of pure zirconia that also suits a traditional Japanese setting.
Its unique shape allows the enjoyment of any treat in its entirety, as it can act as a regular fork while simultaneously scooping up toppings such as the kinako and anko that often accompany traditional Japanese sweets.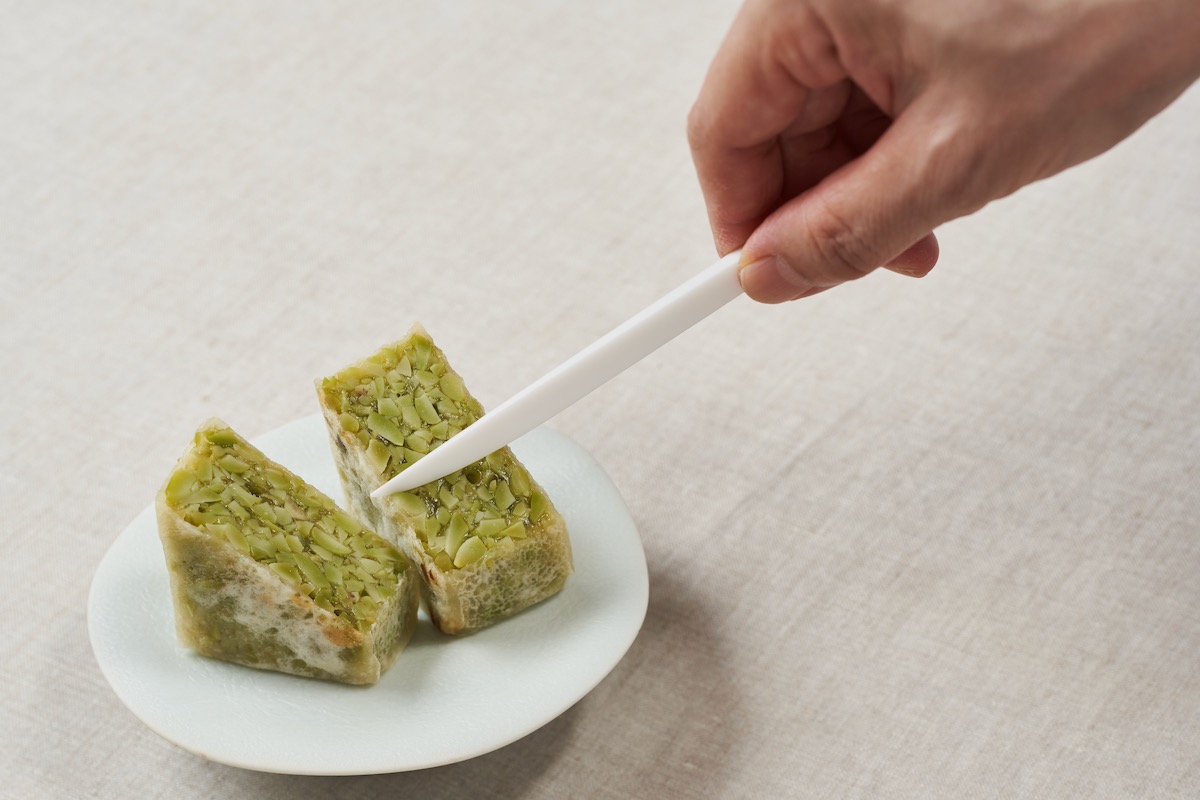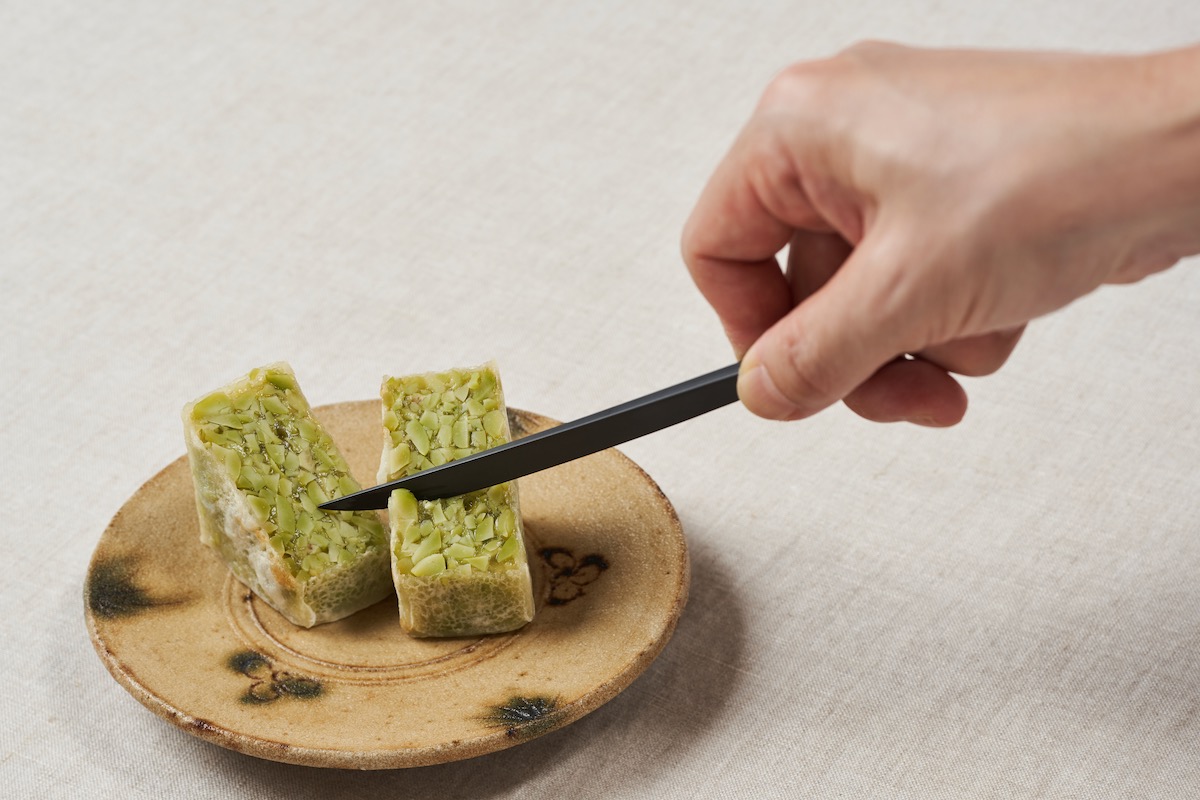 KIYO菓子切
和の設えにも似合う佇まいをもった、ジルコニアの菓子切です。
日本刀のような形状はお菓子を切りやすく、またマットなジルコニアの刃はお菓子がこびりつきにくく大変切りやすくなっています。
KIYO Dessert Knife
This is a pure zirconia utensil with a shape resembling a traditional Japanese sword. The matte, smooth texture makes it very easy to cut delicate sweets without sticking.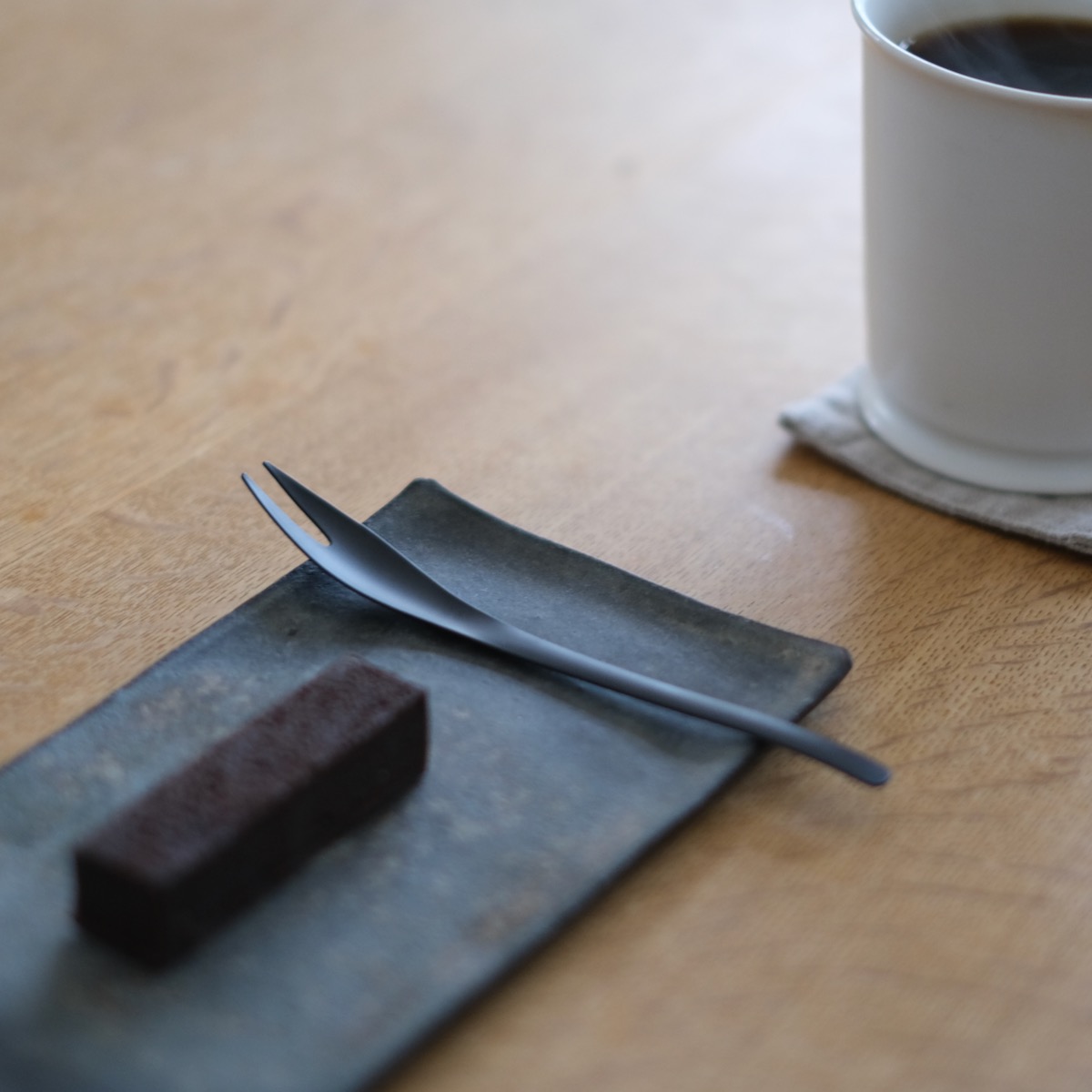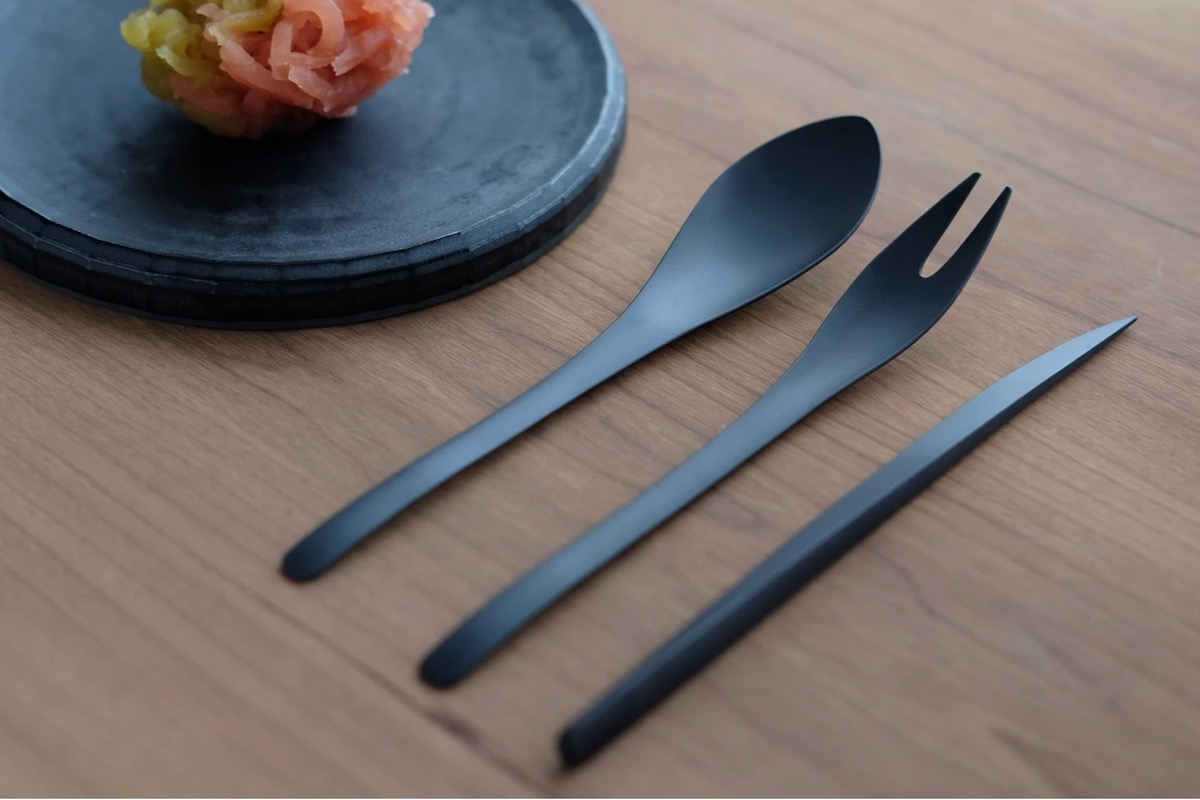 メーカー/ZIKICO
2020.11